Dawn Chorus Nature Walk
Join Michael Bell of Nature Learn on Saturday 29th April at 7.00am for a special walk to wake up to the sounds of our local bird populations.
Meet upstairs at the Heritage Centre for a brief introductory talk and then along the Owentocker river and into Ardara Wood.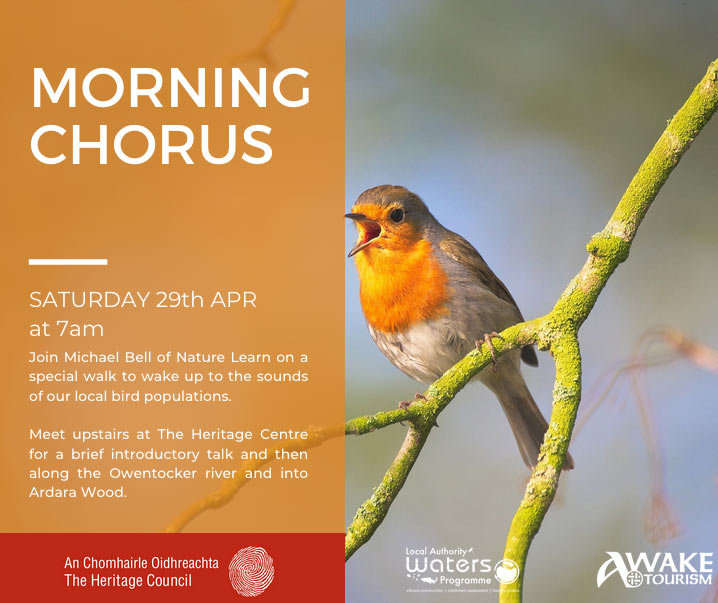 Shortlist
Ardara project Decreasing Isolation, Increasing Connectedness initiative for residents in sheltered accommodation has been shortlisted for the .IE Digital Town Awards.
The awards recognise and reward projects created by town groups and local communities that have a digital element, supporting Ireland's digital development.
.IE provides the pathway for people, communities and businesses to access and unlock a digital world of potential and opportunity by managing the infrastructure that allows this to happen.
The awards offer a prize fund of €100,000 which is split across 10 categories. Winners will be announced at a Gala Awards event on Wednesday, May 24th.
Ardara Day Centre
Could you offer a helping hand to support the elderly in our community? Ardara Day Centre needs committee volunteers. Ardara Day Centre is run by a voluntary committee without which the service would not continue. Our Day Centre need more committee volunteers.
Do you have a skill you can lend to your Day Centre committee and help future-proof your local Day Centre such as admin, IT, accounting, marketing, or law?
Please get in touch to see how you can help secure the future of your local Day Centre – Call 087-9459500 for information.
Book Launch
Loughros Heritage Group book launch of Pointe Luacharois Loughros Point: Placenames & Tales of Nooks & Crannies on Saturday, April 22nd in the Parish Centre. Please RSVP to loughrosheritagegroup@gmail.com. Bígí linn.
See the event page for further details.
Ardara Cleanup Week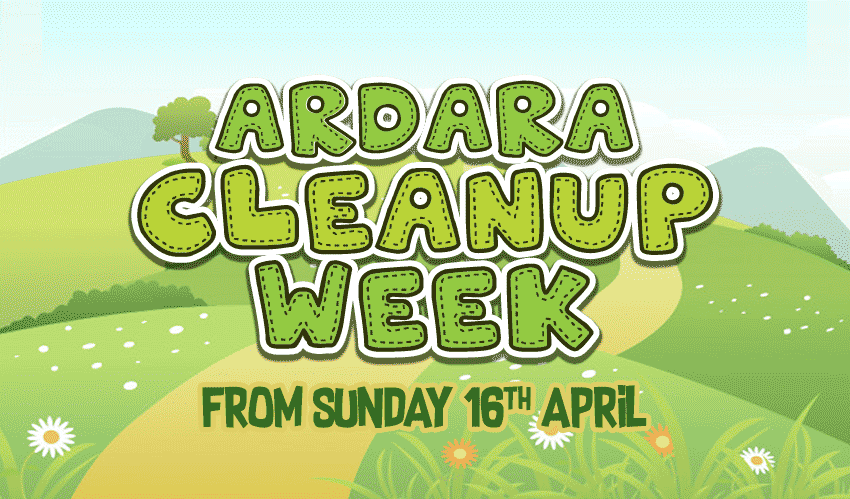 Cleanup week got underway in Ardara on Sunday 16th April. Anyone willing to collect litter on any road can get bags and pickers from Stephen by contacting him on 087-2424590.
Full bags of picked up litter will be collected.
Poor Farmers Presentation Night
The PFA presentation night takes place on Saturday 22nd april at 9pm with music by Patrick O'Shea and refreshments at Teagues Bar.
Please come along to celebrate the biggest year yet at the PFA. €52,000 raised for Ability Rocks, Charlie Bennett Fund and Hugh's House Dublin.
Cup of Tae Festival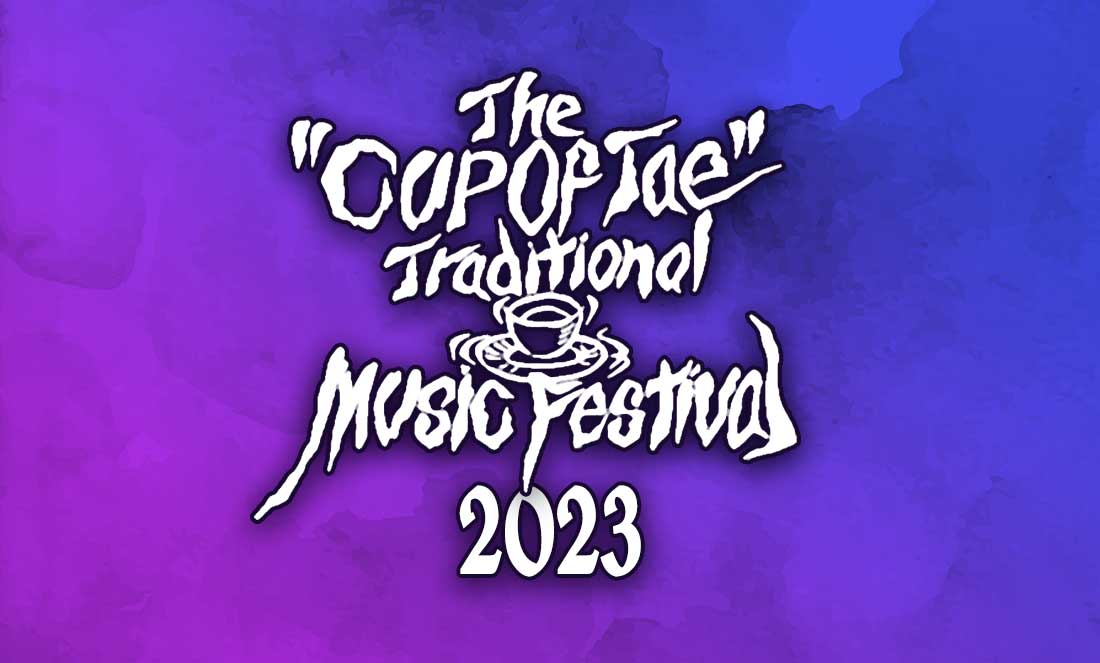 The Ardara Cup of Tae Festival takes place again this year on the May Bank Holiday weekend, Friday 28th April to Monday 1st May 2023.
This year we honour the wonderful Donna Harkin.
This year's programme is now available on our Cup of Tae Festival page.
All the year's festivals are now listed on our Festivals page, and check out our Events page to find out what other events are happening in Ardara.
Kilclooney Country Market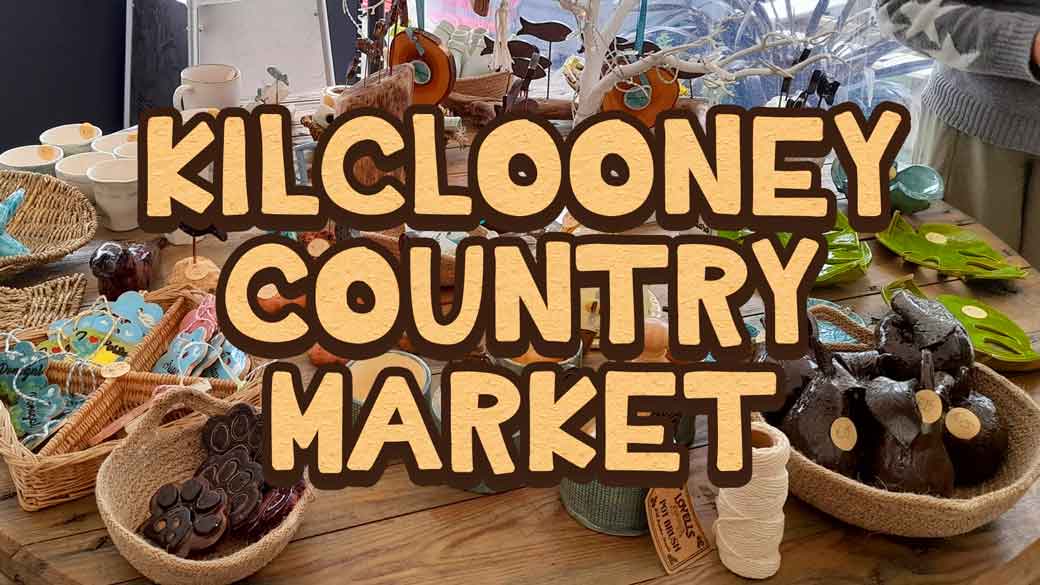 Kilclooney Country Market's summer markets run every Saturday from July to the end of August at the Tavern 11am to 1pm.
See the Kilclooney Country Market event page.
Francis O'Donnell, Ardara
The death has taken place at Letterkenny University Hospital on Sunday on his 74th birthday of Francis O'Donnell, 173 Ard Conal, Ardara.
Deeply regretted by his loving family Anna, Bríd, Kate, Rosemary, Dawn and Marcus, grandchildren Caolan, James and Dillon, great-grandchild Brianna, his sister Rosemary Bonner, Ballybofey, brother Tommy O'Donnell, Rossnowlagh, Edward (RIP), Jimmy (RIP), Charlie (RIP), nieces, nephews, relatives, neighbours and friends.
His funeral Mass took place on Wednesday morning at 11am in the Church of the Holy Family, Ardara, with burial afterwards in the adjoining cemetery.