The Ardara Walking Festival takes place from Friday 17th to Sunday 19th March.
There will be one moderate to difficult and one easy to moderate walk for the festival weekend. Second day walk is a lovely way to unwind after the more strenuous Day 1.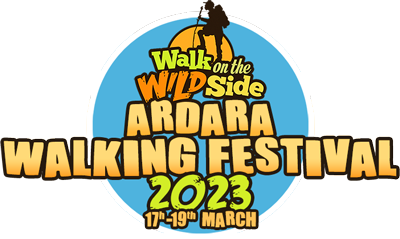 Friday 17th of March: Registration in the Heritage Centre Ardara from 6.30pm – 7.30pm.
Fee: €25 euro for one walk or €40 for two walks.
Saturday 18th March: Moderate to difficult walk – length will vary. Coastal walk ascending from Maghera onto Sliabh Tuaidh. Spectacular hike with beautiful views of Maghera, Loughros Point, Dawros Bay and the surrounding areas. Ground can be difficult and steep in places, for experienced hikers only. Possibility of extending the walk to Loch na Luchraman depending on the day, descending past the beautiful Assaranca waterfall. Bus pick-up from Ardara Town car park behind Nancy's Bar at 9am or parking at Maghera car park with the hike leaving from there at 9.30am.
Sunday 19th March: Easy to moderate Walk – 10 to 12km. A beautiful coastal walk, with some spectacular views and amazing flora and fauna, from Sandfield along Ballinreavey strand towards Trawmore strand and returning to Sandfield. Bus pick-up from Ardara town car park behind Nancy's Bar at 10am, making it back in time for the St. Patrick's Parade in Ardara.
For further information see the Walking Festival page.
St. Patrick's Parade
The Parade takes place on Sunday 19th March, starting at 3.30pm.
A big shout out to all who can to please support this great parade with a float. This is one of the best parades in the County, and the fun and quality of our floats are famous, so please keep up the tradition with a float in this year's Parade.
For more information contact Hugh Boyle on 087-673-7584
Ardara Health Centre: Important Notice
From Monday 30.01.2023 Ardara Health Centre will no longer be accepting bookings for blood tests, prescription requests or requests for Medical Certs by phone. THESE ITEMS CAN ONLY BE REQUESTED ONLINE BY FILLING OUT THE LINK ON OUR WEB PAGE. Large numbers of our patients used these links during Covid. We are asking you now again to use these links to help with reducing the workload on our staff during working hours.
The links can be found below and also on our web page.
Web Page
https://ardaraprimarycarecentre.ie/
Book Blood Test
https://ardaraprimarycarecentre.ie/book_bloodtest.html
Order Prescription
https://ardaraprimarycarecentre.ie/scriptindex.html
Order Medical Cert
https://ardaraprimarycarecentre.ie/cert_index.php
There will charge of €20 for blood tests, this will apply to all, GMS and non GMS patients.
Prescription requests will no longer be accepted by phone, placing request in box or posting.
Painting Classes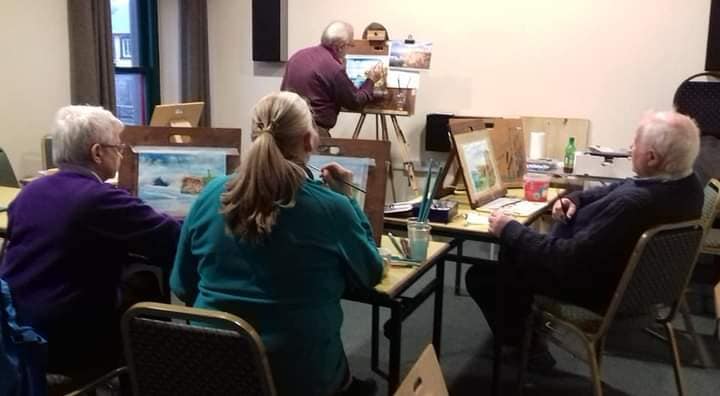 Ardara Artists Group is back again in the Heritage Centre, Ardara.
Painting classes every Tuesday evening starting 14th February. Beginner class in acrylic paints.
Come along and have some fun and make some new friends.
Contact number is 087-3222910.
Valentine's Afternoon Tea at Dawros Bay
Enjoy afternoon Tea in Dawros Bay House's old world dining room and be swooned by Kenny live on piano.
Saturday 18th February, 2pm – 5pm. Contact 087-9730642.
Niall Mór Centre AGM
The Niall Mòr Centre Killybegs will hold its AGM on Wednesday 22nd February at 7pm in the Centre. The Centre covers the Ardara area among others.