St. Patrick's Day Parade
The St. Patrick's Day Parade will take place on Friday 18th March, 2022.
A wonderful person from our community is to lead our parade on Friday. The Grand Marshal will be in the company of St. Patrick. All the bands are now in place.
We want everyone to be part of bringing Ardara back to its usual happy and cheerful way of life, so please think of ideas and floats for this year's parade which will start at 3.30pm from the Diamond. Put your thinking caps on. There have been many great float ideas over the past two years.
Anyone with ideas or wishing to enter a float please contact Hugh on 087 6737584.
Where are the Cups?
Anyone who has cups from the Floats, Bands or Window competition over the past two years please return them to Hugh.
Local Cleanup 7th to 14th February
A lot of our roads and laneways are bare now and litter is very obvious. This is also a good time to collect litter as it is so exposed.
The week 7th to 14th February is a planned week to collect litter. Anyone who is willing to do a mile around their home would make a great difference. A little effort by all delivers a big result.
Anyone who does collect litter may contact Michael during the week to get the bags of litter removed. He can be contacted on 087-2830786.
Lovin' the Dunes: A Guided Walk by 'Walk on the Wild Side'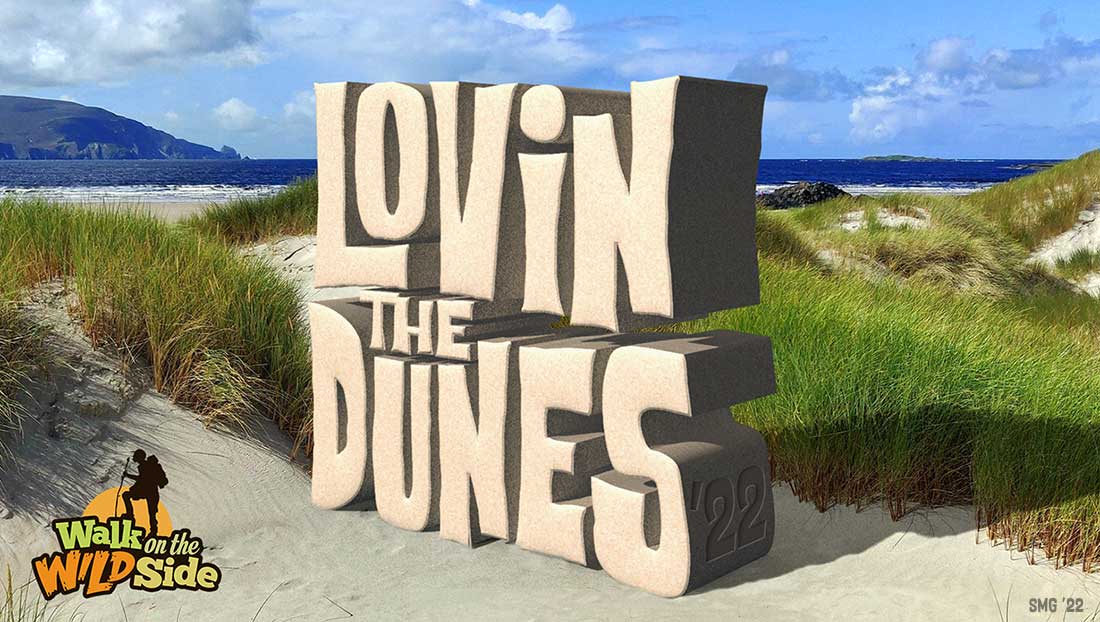 A fantastic wee 10 km hike for Valentine's weekend through the beautiful Sheskinmore Nature Reserve starting and finishing at Kiltooris Lough, Rosbeg.
Saturday 12th of February, leaving at 11 am sharp.
€20 pp and kids free if accompanied by an adult.
Keep up to date on the Walk on the Wild Side Facebook page, or phone Kevin on 087-6734875 to book a place.
Ardara Walking Festival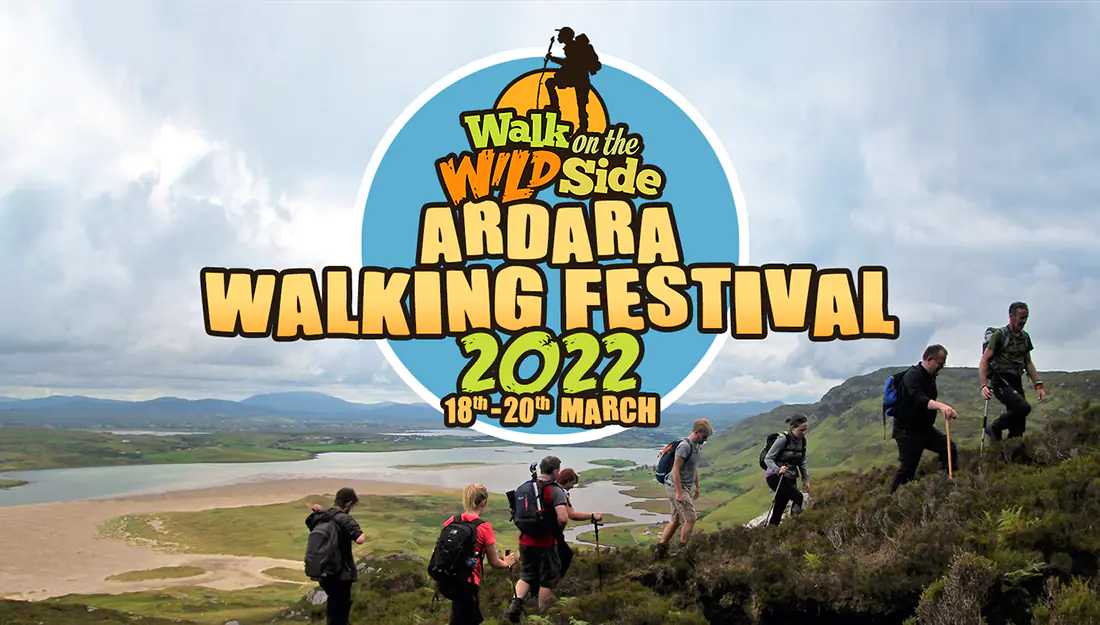 The 2022 programme is now on the Walking Festival Page.
Register for the walks in the Heritage Centre on Friday 18th March between 7 and 9pm or contact Kevin on 087 6734875.
There are two walks on Saturday: the moderate walk along the Owenea River or the more strenuous walk is the Lough Finn to Ackla walk.
On Sunday the easy to moderate walk is along the Sheskinmore Nature Reserve at Rosbeg while the more difficult walk will be from Maghera to Sliabh a Thuaidh which is an exceptional walk.
Bridget Robins Classes in the Heritage Centre
Tue 8th February 7-8pm: Absolute Beginners Zumba Gold
Designed for active older participants. Great Music, Easy Routines and Good Fun.
Wed 9th February: 8–9:30pm: Intermediate Level Line Dance Class
For anyone who has line danced in the past and wants to give it a go again.
Thursday 10th February 8–9:30pm: Absolute Beginners Line Dance Classes
I don't know how much I can say about these classes in the notes but this class going to be at a slow pace and will be nice easy dances so that even 2 left feet will manage them.
Friday 11th February 11am–12: Zumba Gold
Although this is an established class that has been running for years, this year we are starting with all new routines so we will all be starting on the right foot (or maybe the left).
For more information or to book please contact Bridget Robins on 0879130558 or message me on facebook.
Gortnacart N.S. Enrolment
Enrol online at gortnacartns.com/enrolment