Warp and Weft of Heritage Weekend Cancelled

Unfortunately, due to Covid-19 restrictions, this year's Warp and Weft of Heritage Weekend, Friday 9th to Sunday 11th October 2020, has been cancelled. Donegal GAP Heritage and History Group plan to upload some virtual material relating to past events and projects on their social media platforms soon. Keep up to date by following the Donegal GAP Heritage and History Facebook page.

Beir bua agus beannacht – Donegal GAP Heritage and History Group
Flu Vaccinations 2020
Click the link below to book an appointment for the flu vaccination.
https://ardaraprimarycarecentre.ie/flu.html
If you are unable to submit your request successfully, you can call the surgery on 0749541134.
The Ardara Health Centre will be giving individual appointments to persons wishing to have the Flu vaccination. A walk-in Flu clinic is not possible this year. We will be devoting specific days entirely for Flu Vaccinations, making it possible for everyone to obtain an appointment.
HSE and Irish Hospice Foundation Bereavement Support Line 1800-807077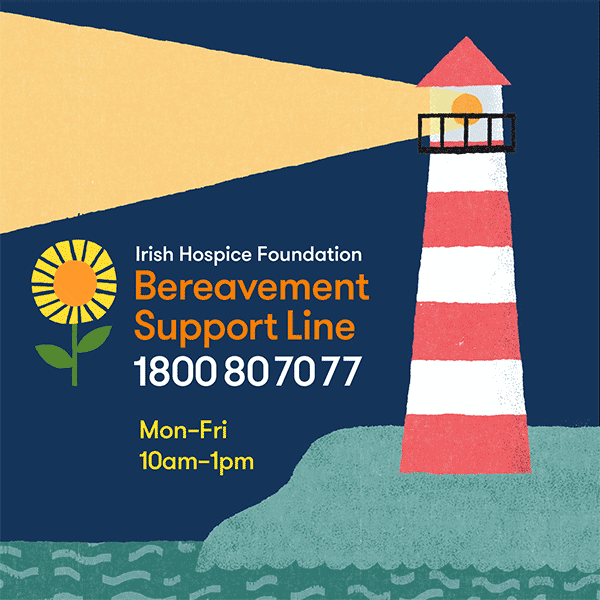 COVID-19 restrictions have changed the traditional ways we mark our grief. This means many people are facing bereavement in isolation. Many people have experienced and will experience the death of someone they love during the COVID-19 pandemic.

In the face of such loss, the Irish Hospice Foundation Bereavement Support Line, in partnership with the HSE, has been launched to provide connection, comfort and support in these exceptional times.

Bereavement Support line 1800 80 70 77. 10am to 1pm, Monday to Friday.
National Breastfeeding Week (1st to 7th October) – COVID-19 and Breastfeeding
It's National Breastfeeding Week 2020. This year the theme is supports for breastfeeding during a pandemic. The 'Ask Our Breastfeeding Expert' service on the HSE's mychild.ie has seen an increase of 57% in queries over recent months. The team of lactation consultants provides advice to parents by message and live chat. You can find out more here.
Webinars on different breastfeeding topics are taking place over the coming week for healthcare professionals, breastfeeding supporters and families. You can access the details here.
Breastmilk has anti-infective and anti-inflammatory factors which helps babies to fight infections. There is no evidence that the COVID-19 virus is transmitted through breastmilk. Breastfeeding is encouraged as normal. Advice on breastfeeding if you have a suspected or confirmed case of COVID-19 is available here.
Launch of Healthy Eating Guidelines and Vit D for 1-4 year olds
The new National Healthy Eating Guidelines for one to four year olds aim to help parents establish good eating habits in their children. As we face into winter and the daily challenges that COVID-19 poses, feeding our children and indeed ourselves healthily will help our overall physical and mental health.
Developed by nutrition experts in Ireland and based on international evidence, the guidelines include a newly designed children's food pyramid which will help people understand what their child should be eating, what portion sizes look like and how seldom treats should be given. They also include new advice for parents on Vitamin D for children aged one to four.
There is a suite of resources including the food pyramid for children, meal plans, etc available online to download here. Parents can also find information at www.mychild.ie/nutrition.
Dementia and COVID-19
Recent months have been especially difficult for people living with dementia and their families. With many staying at home due to COVID-19 and services changing to help protect people from the virus, many people with dementia are missing out on social connections and activities so vital for wellbeing.
To get Ireland talking about dementia and to better understand how we can offer support we'll be taking the conversation to 10 local radio stations over the next three weeks. You can find more information on dementia and actions we can all take to support people living with dementia here.
Guidance for Drug and Alcohol Support Groups and Treatment Programmes: COVID-19
New guidance for drug and alcohol support groups and treatment programmes and other addiction treatment services has been published today in line with Resilience and Recovery 2020-2021: Plan for Living with COVID-19. This new guidance has been developed to ensure that these groups can operate safely, including at levels 3 and 4 of the government framework. The guidance is available here.
Public Health Information
As always, for the most up to date information and advice on Coronavirus, please go to: https://www2.hse.ie/coronavirus/ and https://www.hpsc.ie/a-z/respiratory/coronavirus/novelcoronavirus/. Clinical and professional guidance relating to COVID-19 is available on www.hpsc.ie where you'll find up to date guidance for healthcare settings and non-clinical settings.