Owenea FM
Owenea FM, the long established community radio station based in Ardara, has applied for a further 100-day licence from the Broadcasting Authority of Ireland which, once granted, will allow it to continue transmitting each Saturday and Sunday for the next year.
Although the past 18 months have limited the ability to stage fund raising events, the station has received support from residents, businesses and sponsors. However, to plan successfully for the next 12 months, all those connected with the radio, in whatever form, are asked to attend the station's AGM which is being held in the Community Centre, Ardara, at 8pm on Friday October 15th.
"Planning for the future 12 months is essential, and it is important that all those connected with Owenea FM attend so we receive valued views from all," said Treasurer Maire Dunleavy. The station broadcasts on 100.8FM to Ardara, Glenties, Portnoo and a wide area during weekends.
The People's Transition Model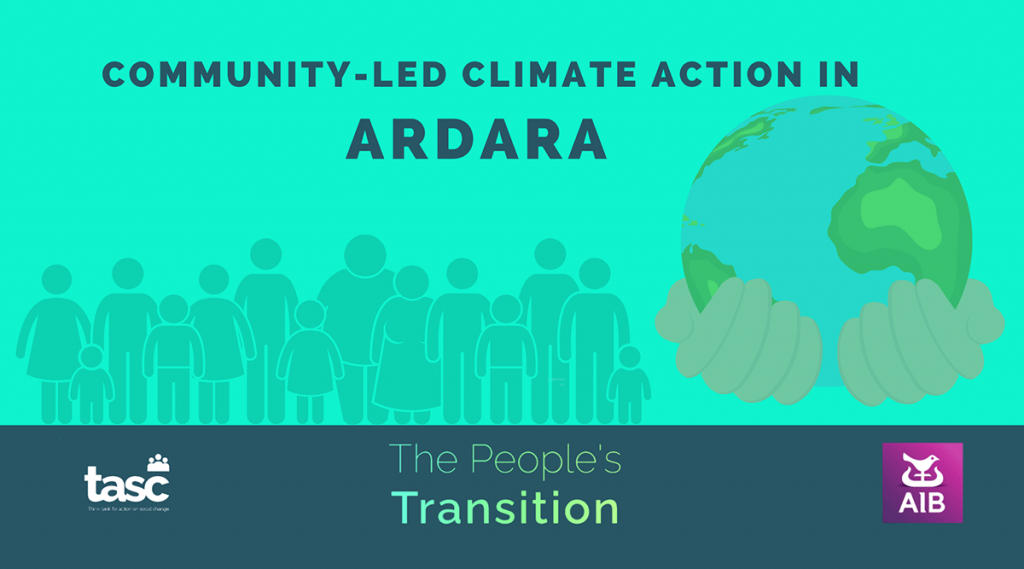 The People's Transition model approaches climate action as a potential enabler for thriving local development, more jobs and better and healthier standards of living. It aims to ensure that communities in Ireland share in the benefits of climate action and deliver on local development priorities.
For the People's Transition pilot, we chose Ardara based on the community development needs and the enthusiasm of welcome from a small group of community guides. With their help and the help of the Donegal local partnership staff and others, we were able to listen to many voices in the community to get an understanding of the place, the heritage and the people.
We wish we could have done more in person large group events but the pandemic prevented that. Therefore, the listening phase of the pilot was done in smaller groups, one to one, by phone, zoom and some in-person conversations. What we heard was then checked via a survey. We synthesized this information, distilling needs and opportunities to find those actions with high potential to build community wealth through local production opportunities.
We then brought these to climate solution experts to explore. The proposals developed by the experts will be presented for discussion with the community, before a final report is published.
This Saturday, 9th October from 10.30-3.30 in Nesbitt Arms Hotel. (Refreshments will be available on arrival, and a light lunch will be provided). The event will include a presentation & discussion of the pilot project story and proposals developed by climate solution experts. (with support from local community members and organisations and Donegal Local Development Company). We will be putting people at tables in pods of 6 people. Numbers are restricted, so please book your free ticket via our Eventbrite:
Wifi Available to all
Donegal Co Council have organized within various town to make Wifi available to the public in many towns in Donegal. Thankfully, Ardara is one of the towns with this service. This service is available at the Diamond area in Ardara close to the hairdressers. The service can be accessed on Wifi4eu along the Diamond area at the hairdressers.
Dúchas
Duchas is calling for stories and photos for the December Edition. Send contributions to duchasannual@gmail.com or drop into Stephen at West End House.