Ardara Prepares for Christmas
Thanks to the Christmas Lights team who have everything ready for the switch on. Well done to all involved. Hopefully all businesses will get into the christmas spirit.
Santa Claus is Coming to Town
Sunday 8th December from 3pm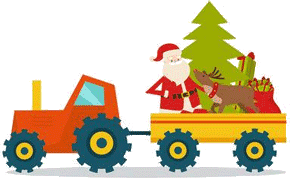 The Midwest Tractor Club will go on a tour to Inishowen to fundraise for charity, and the good news is that they will seek Santa out in the hills of Inishowen and take him back to Ardara for 3.30pm to join in the Children's Party at the Nesbitt Arms Hotel.All the children of the parish are welcome to the Hotel for the party that starts with a disco at 3pm followed by Santa's arrival with gifts for all.Over 50 tractors will lead the procession delivering Santa to Ardara. Please come out at 3.30pm and support this great effort.
Christmas Carols
Sunday 8th December 5pm to 6pm
The Children of St. Mary's NS will perform Christmas Carols at the switching on of Ardara Town Lights on Sunday 8th December from 5 until 6pm. They plan to raise funds for The Peter McVerry Trust and highlight the plight of homelessness at this special time of year. Please support.
Switching on of the Christmas Lights
Sunday 8th December at 5.30pm
The Switching on of the Christmas Lights will take place on Sunday 8th December at 5.30pm.We hope a big crowd will gather on the Diamond to hear the band and Christmas carols and then the switch on of the Christmas Lights 2019 by a popular member of the community.

Thanks to Terence
The full lighting programme was initiated by Terence Slowey when he was Councillor has now been completed and anyone on the Narin Road will appreciate the new lighting. Over the last five years Terence as councillor secured over €70,000.00 under the MDF Programme to light up Kentucky and the Narin Road. 46 lights have been lit up and we just want to say thanks Terence.
Ardara Community Development
Ardara Community Development have 2 Positions Available: 1 General Worker and 1 Administrator. For more information and to apply contact Ardara Community Development on: 0749537373 or contact the supervisor on: 0866068751.
Church of Ireland
The Church of Ireland would like to thank all those who attended, and supported, St. Conal's successful dinner dance at the Nesbitt Arms Hotel last Friday evening.The annual coffee morning is due to take place soon.
25 Card Drive Fundraiser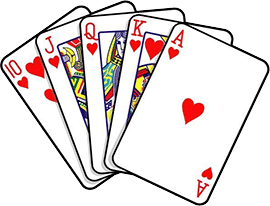 Loughros Heritage Group are holding a fundraising 25 card drive in Teague's Bar this Friday 6th December, beginning at 8.30pm sharp.Why not come along, even if you have not played cards for some time. An enjoyable night is guaranteed. A raffle will also take place. Donations gratefully accepted.
The Chiropodist
The Chiropodist will be in attendance in St. Shanaghan House on Tuesday 10th December.
Diabetes Screening
Free diabetes screening will be available in St. Shanaghan House on Wednesday 4th December from 9.30am to 1.00pm and after 2.00pm if necessary. A great opportunity to get checked, so make sure to be there on the day.
Donegal G.A.P. Heritage and History Group AGM

Donegal G.A.P. Heritage and History Group's AGM will take place on
Saturday 14th December at 1.00pm in St. Shanaghan House.
All are welcome.
Art Classes
Mixed media art classes continue every Friday from 7pm to 9pm upstairs in the Heritage Centre. Everyone welcome!
For more information or to book a place contact Colm: 087-3222910
Flotto Results
The Flotto Results for Monday 25th November are
6
,
17
,
23
and
30
and the nearest were Mary Gallagher, Meenakillew and Cormac O'Brien, Co. Mayo.
Anniversary Masses
For those viewing on the
Church of the Holy Family webcam
Tuesday 10.00am – Anniversary of John Francis Gallagher
Wednesday 7.30pm – Anniversary of Don Breslin
Friday 10.00am – Anniversary of Rose McCafferty
Friday 7.30pm – Anniversary of Neil Boyle, Tullymore
Saturday 7.30pm – Anniversaries of Sarah & Willie Haughey and the deceased members of the Haughey family
ARDARA WEATHER