Walk With ME
Well done to everyone who came out and took part in the walk in memory of Mary Ellen on St. Stephen's Day. There was a great turnout.
Anyone wishing to donate can do so on the GoFundMe page.
Charity Swim 2023
The annual New Year's Day Swim is back! Narin Strand, 3pm sharp, 1st January. Supporting the Downstrands Family Counselling Service and the Rosbeg & Downstrands Care of the Aged.
Refreshments served in Annora Bar afterwards. Hope to see you there.
Donegal G.A.P. Heritage and History AGM
Donegal G.A.P. Heritage and History Group's rescheduled 2022 AGM will be held on Sunday, 8th January at 12 noon in the  Parish Centre, Ardara.  Everyone welcome.
Dúchas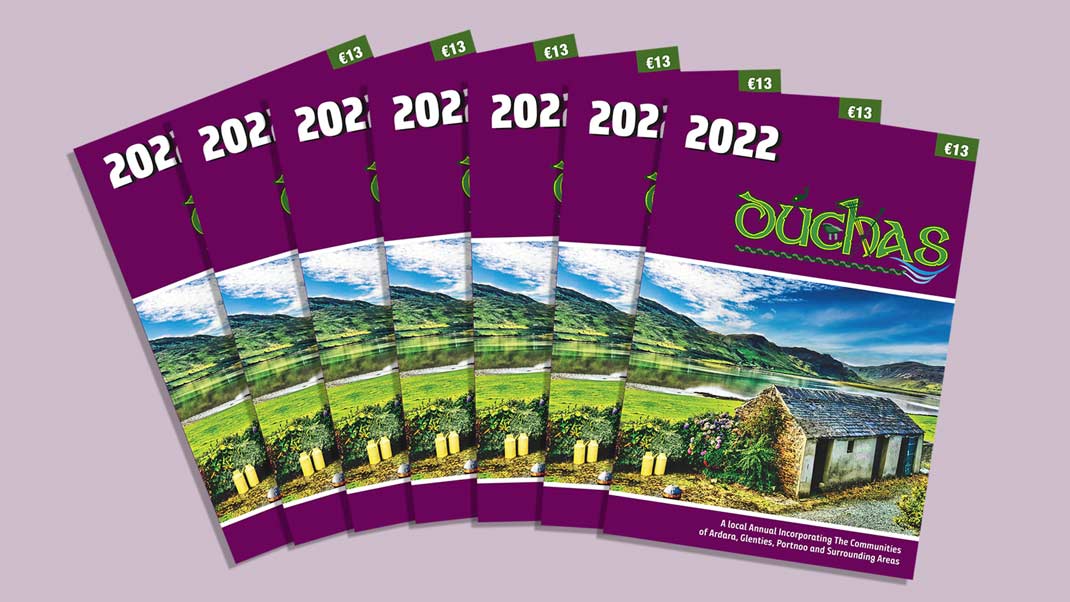 Dúchas is available to buy in local shops, or download a copy at Amazon.com.
Ardara GAA Last Man Standing
Our Last Man Standing competition is now underway. Best of luck everyone!
Biodiversity Lane Woodhill: Enchanted Walk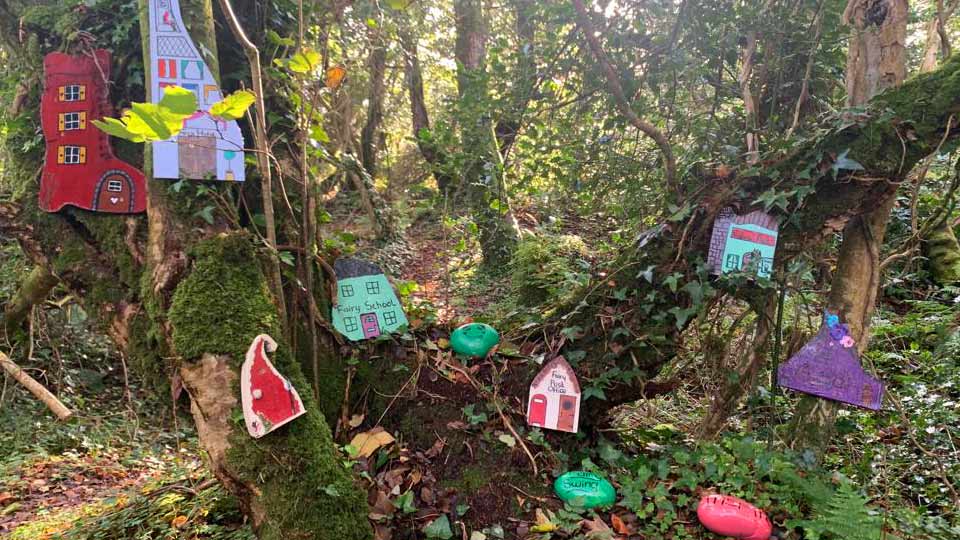 Woodhill Community Inclusion Hub (Resource Centre) have completed a community project which would be of interest to the local children in the area.
They have completed an enchanted walk / fairy village with lots of fairy doors and disney characters for the children to enjoy. This is displayed on the Biodiversity Lane, Woodhill, Ardara.
All the fairy doors and characters were made by hand and painted by all the people who attend Woodhill Community Inclusion Hub. We hope that you can come and enjoy what has been created.
Country & Western Festival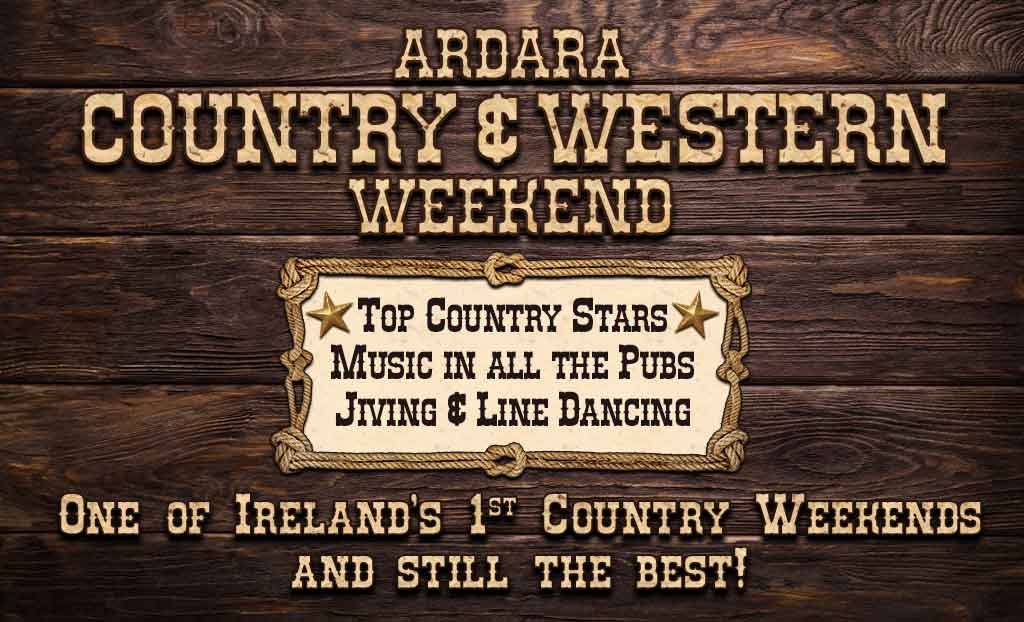 Traditionally the Country & Western Festival takes place at the end of January. However this year we have a new bank holiday weekend from Friday February 3rd to Monday 6th, so our traditional Country & Western Festival, with a lot of variation this time, will move to this Bank Holiday Weekend.
A lot more to be announced at a later date. Keep up to date on the Festival page.