Festival Return
Ardara had its first festival this weekend since the lockdown. The 'Not the Johnny Doherty Festival' was organized by Donna Harkin, one of the unsung heroes of festivals in Ardara for many years.
Musicians descended on Ardara this weekend and we had a feast of wonderful music. All accommodation was taken up and the theme of the festival was 'Musical Sessions' at various locations with up to 20 first class musicians, and the quality was appreciated by all.
A brochure of festival events is being prepared for a full programme of festivals in 2022 and everyone will be so welcome.
WiFi Available to All

Donegal County Council have organized within various towns to make WiFi available to the public in many towns in Donegal.
Thankfully, Ardara is one of the towns with this service. The service is available at the Diamond area in Ardara. It can be accessed on Wifi4eu along the Diamond area close to the hairdressers.
Dúchas
Duchas is calling for stories and photos for the December edition. Send contributions to duchasannual@gmail.com or drop into Stephen at West End House.
Owenea FM AGM
The Annual General Meeting of Owenea FM will be held in the Community Centre, Ardara, on Wednesday 29th September 2021 at 8pm (change from previously advertised).
Everybody welcome! Any ideas or anyone who wants to take part in any way is welcome.
Sympathy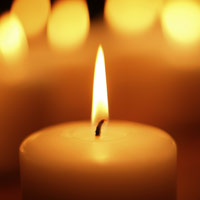 We express the sympathy of the community to the Boyle family Owenteskna on the death of Theresa; the Gallagher family Ard Conal on the death of Gerard; The Mooney family, Brackey on the death of Patrick Mooney; The Breslin family on the death of Carmel Donoghue (formerly Breslin, Narin Road); The O'Donnell family on the death of Edward O'Donnell, Ballyshannon; the McGlinchey family, Carrickacleave on the death of Vincent; Kathleen Boyle, the Green House on the death of her mother Delia Ward in Glenfin and the family and friends of Maureen Egan, Muff, who passed away recently.