Ardara Prepares for Christmas
This week sees the Christmas lights team prepare to install this year's Christmas lights. Well done to all involved. Hopefully all businesses will get into the Christmas spirit.
Sunday December 8th is a Big Day in Ardara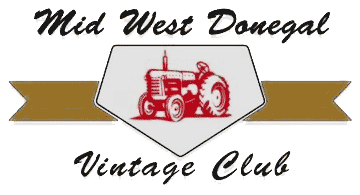 On Sunday December 8th the Midwest Tractor Club go on a tour to Inishowen to fundraise for charity.The good news is that they will seek Santa out in the Hills of Inishowen and take him back to Ardara for 3.30pm to join in the Children's Party at the Nesbitt Arms Hotel.All the children of the parish are welcome to the Hotel for the party that starts with a disco at 3pm followed by Santa's arrival with gifts for all.
Switching on of the Christmas Lights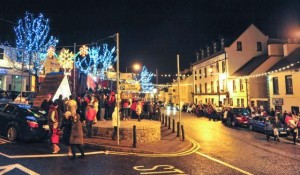 The Switching on of the Christmas Lights will take place on Sunday 8th December at 5.30pm.We hope a big crowd will gather on the Diamond to hear the band and Christmas carols and then the switch on of the Christmas Lights 2019 by a popular member of the community.
Church of Ireland Dinner Dance
The long running Church of Ireland Dinner Dance takes place this Friday November 29th in the Nesbitt Arms Hotel.
First held in the 1980's, the popular pre-Christmas event gains support from a wide area. Music this year comes from Last Chance, Seamus and Tony Ryan, and the evening will include a host of special prizes. Tickets remain the same price as in previous years, just €25, and are available from church members
Diabetes Screening
Free diabetes screening will be available in St. Shanaghan House on Wednesday 4th December from 9.30am to 1.00pm and after 2.00pm if necessary. A great opportunity to get checked, so make sure to be there on the day.
25 Card Drive Fundraiser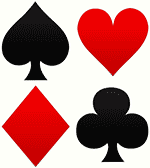 Loughros Heritage Group are holding a fundraising 25 card drive in Teague's Bar on Friday 6th December, beginning at 8.30pm sharp.Why not come along, even if you have not played cards for some time. An enjoyable night is guaranteed. A raffle will also take place. Donations gratefully accepted.
Announcement from Owenea FM

We are delighted to confirm that
Owenea FM
has been granted a 100 day broadcasting licence which will allow us to transmit live every Saturday and Sunday throughout 2020 online and on 100.8 FM radio in southwest Donegal. This means we will be on a short hiatus for three weeks as we finish our current licence on Sunday 24th November and recommence on Saturday 21st December.We want to thank everyone that worked really hard on putting the licence application together and getting it over the line. Of course we thank the presenters, backroom/management team and technicians that present, produce and keep the radio going out live on the airwaves every weekend. Last and certainly not least we want to thank our community of listeners and sponsors who have been key to the station's running since it started six years ago. Without all your support, work and dedication we genuinely wouldn't be here and we want to continue to serve, entertain and keep our community connected in 2020.Sincerely, Owenea FM Directors and Management
Donegal G.A.P. Heritage and History Group AGM

Donegal G.A.P. Heritage and History Group's AGM will take place on
Saturday 14th December at 1.00pm in St. Shanaghan House.
All are welcome.
Art Classes
Mixed media art classes take place every Friday from 7pm to 9pm upstairs in the Heritage Centre. Everyone welcome!
For more information or to book a place contact Colm: 087-3222910
Narin Beach Parkrun/walk
Narin Beach Parkrun/walk takes place on Narin Beach every Saturday morning at 9.30am.
All ages and all abilities. Runners and walkers welcome. Free weekly timed event – one of only 6 beach parkrun/walks in the world.Visit
parkrun.ie/narinbeach
for more information.
Flotto Results
The Flotto Results for Mon 18th November are
6
,
15
,
19
and
28
and the nearest were Ava O'Donnell, Ardlougher and Darragh Byrne, Sandfield.
Anniversary Masses
For those viewing on the
Church of the Holy Family webcam
Tuesday at 10.00 am – Anniversaries of Patrick & Edward Gallagher
Wednesday at 7.30 pm – Anniversary of Mary Godman
Thursday at 10.00 am – Anniversaries of Willie & Anne McHugh
Saturday at 11.00 am – Anniversary of Josephine Breslin, Doohill
Saturday at 7.30 pm – Anniversary of Sean McGuinness
ARDARA WEATHER