The Ardara Walking Festival
The Ardara Walking Festival takes place from Friday 17th to Sunday 19th March.
There will be one moderate to difficult and one easy to moderate walk for the festival weekend. Second day walk is a lovely way to unwind after the more strenuous Day 1.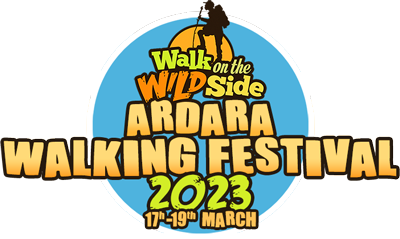 Friday 17th of March: Registration in the Heritage Centre Ardara from 6.30pm – 7.30pm.
Fee: €25 euro for one walk or €40 for two walks.
Saturday 18th March: Moderate to difficult walk – length will vary. Coastal walk ascending from Maghera onto Sliabh Tuaidh. Spectacular hike with beautiful views of Maghera, Loughros Point, Dawros Bay and the surrounding areas. Ground can be difficult and steep in places, for experienced hikers only. Possibility of extending the walk to Loch na Luchraman depending on the day, descending past the beautiful Assaranca waterfall. Bus pick-up from Ardara Town car park behind Nancy's Bar at 9am or parking at Maghera car park with the hike leaving from there at 9.30am.
Sunday 19th March: Easy to moderate Walk – 10 to 12km. A beautiful coastal walk, with some spectacular views and amazing flora and fauna, from Sandfield along Ballinreavey strand towards Trawmore strand and returning to Sandfield. Bus pick-up from Ardara town car park behind Nancy's Bar at 10am, making it back in time for the St. Patrick's Parade in Ardara.
For further information see the Walking Festival page.
St. Patrick's Parade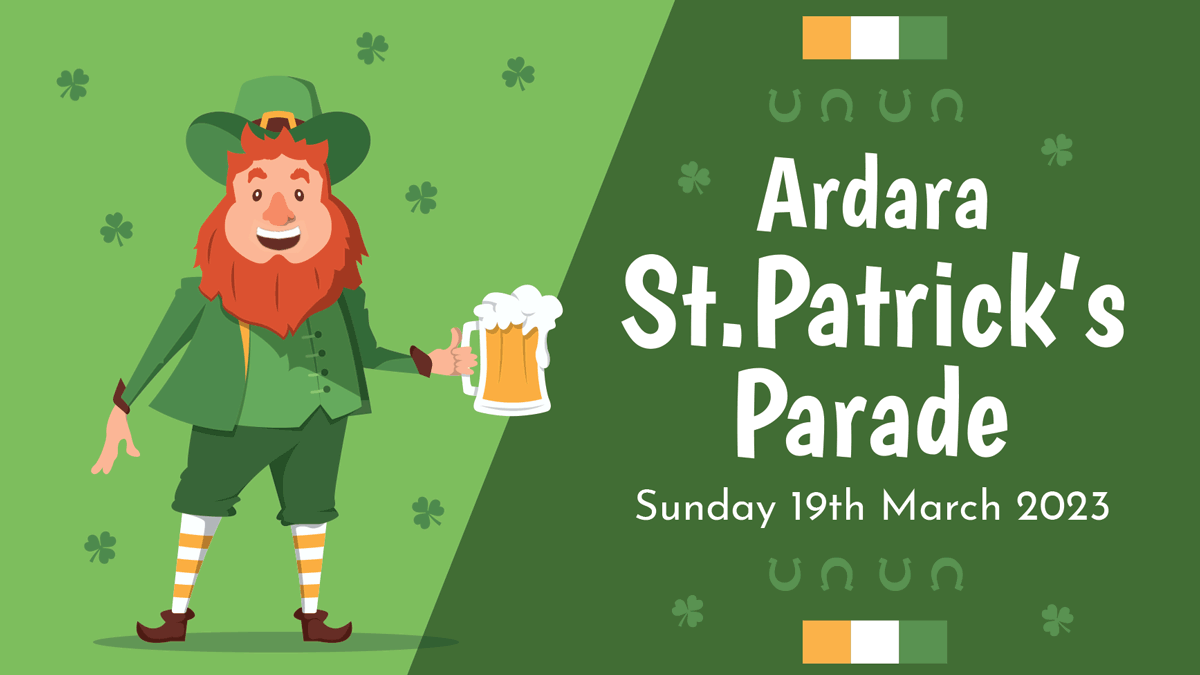 The Parade takes place on Sunday, March 19th, starting at 3.30pm from the Church Car Park and all participants are asked to be there before 3pm.
Shop Window Display
The Cup for the best window display is up for grabs this year again. All shops are asked to put a feature display in the windows for St. Patrick's weekend.
Floats for the Parade
A big final shout out to all who can to please support this great parade with a float. This is one of the best parades in the county, and the fun and quality of our floats are famous, so please keep up the tradition with a float in this year's parade.
For more information contact Hugh Boyle on 087-673-7584
Donegal GAP Heritage & History Group Monthly Meeting
Donegal G.A.P. Heritage and History Group will hold their February monthly meeting on Saturday 25th February at 12 noon upstairs in the Parish Centre, Ardara. Anyone interested in the heritage, history and culture of our area are most welcome to attend.
Paula's Fundraising Quiz
A quiz in aid of the Earthquake Appeal takes place in Nancy's on Friday 24th February at 9pm. Prizes, raffle and drinks round. Great fun!
Concert in the Beehive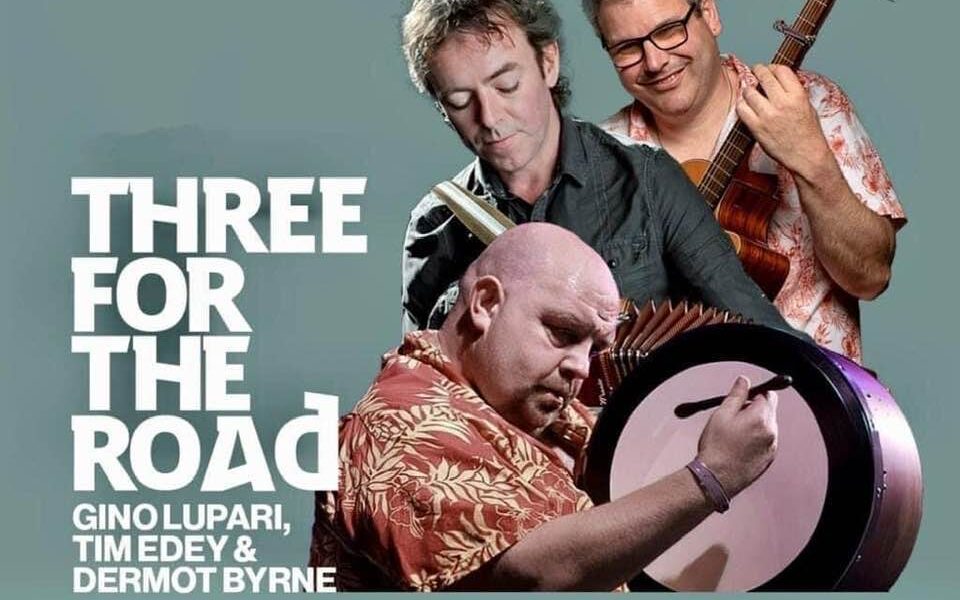 Three for the Road, featuring Gino Lupari, Tim Edey and Dermot Byrne, in concert in the Beehive on Friday February 24th at 8.30pm.
For information call Pat on 087-6900714.
Tapestry Weaving Classes
A brand new tapestry weaving class starting on our hobby loom. Weaving classes using the natural colours of the landscape in the Heritage Centre, Ardara every Monday 7 o'clock.
If interested call 087-32222910 and join us.