Councillor Anthony Molloy
Councillor Anthony Molloy is pleased to confirm the following works to be
done this year:
Maghera Road surface dressing 1700 mtrs €30,600.00
Carrickacleave Road surface dressing 800 mtrs €25,200.00
Monargan Glebe surface dressing 1200 mtrs €29,700.00
Loughross Point (Lower end) surface dressing 2400 mtrs €43,200.00
Loughross Point (Town end) surface dressing 1800 mtrs €24,300
Lackagh, Portnoo surface dressing 600 mtrs €13,500.00
Dawross surface dressing 1600 mtrs €21,070.00
Clooney to Loughfad surface dressing 900 mtrs €18,882.00
Laconnell/Maghera Drainage works €7,870
Loughross Point Drainage works €10,000.00
Rosbeg to Portnoo Drainage works €8,000.00
Councillor Molloy is pleased to announce that Donegal Co Council in conjunction with Awake Tourism secured the Bog Road and Magumna Road was resurfaced last year. This is under Community Involvement Scheme where the Community group, in this case Awake Tourism, make a contribution of 30% towards the works. Most would agree these two projects have been a huge benefit to the Community. Councillor Molloy is now glad to have secured another Community Involvement Scheme in conjunction with the Council and Awake Tourism for two further roads: Kentucky from the Creamery to O'Sheas €38,500 and Woodhill from McGraths to the Forge €55,568. These are all County Council registered roads hence the Scheme works. Councillor Molloy is working on trying to secure LIS Scheme Projects for a number of roads not on the Council registered list (private roads with minimum of 3 land owners) but is very annoyed about the small amount of funds being available as he is inundated with requests.
Darkness into Light Portnoo 2021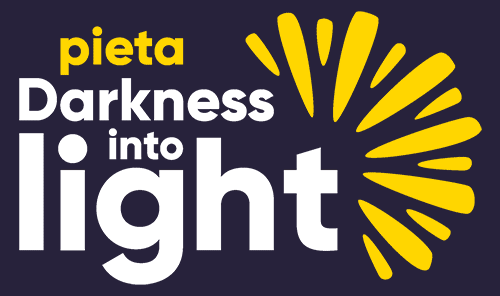 Darkness into Light Portnoo 2021 (covering Ardara, Glenties , Leitir) takes place at Sunrise on May 8th. We cannot gather together at our usual Darkness Into Light venues but you can still do the 5km in your own area. This year you can also register for a solo or team challenge. Early Bird closes on the 31st March. If you register before that date you will be guaranteed a t-shirt, register at a reduced price and be in with a chance to win a year's supply of electricity.
Go  to http://www.darknessintolight.ie to register and further details. Please adhere to all Government Guidelines. Follow us on facebook and instagram. Thank you all for your continued support.
Sympathy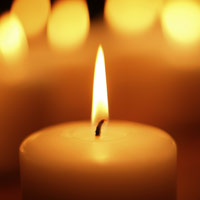 We express the sympathy of the community to the Doherty/McHugh and McDyre family on the recent death of Deirdre Doherty, Sandfield, Ardara.