Owenea FM
Owenea FM the Ardara based community radio station serving the town, Glenties, Portnoo and the wider area, returns to the airwaves on Saturday, December 19th, after a break of three weeks.
A new 100-day licence from the Broadcasting Authority of Ireland allows it to transmit each Saturday and Sunday for the next year. Transmitting from its studio in the Ardara Community Centre on 100.8FM, it broadcasts to a potential audience of over 3,500 local listeners, and can be heard by thousands more via the Internet (donegalsounds.com) with listeners in the UK, Australia, Germany, USA, Norway and Dubai.
However, in common with many organisations during the past eight months, the station was unable to stage fundraising events, although assisted by donations from local residents, supporters, businesses and sponsors. Government lockdown regulations brought strict studio hygiene, and a schedule maintained by a reduced number of presenters. Administrative staff assisted in ensuring the station's future.
From Saturday OweneaFM will transmit into 2021 with all kinds of music, local news, sports coverage and business information.
Martin's Special Story
Maírtín Ó Faoláin is a popular member of our Community in Ardara and Portnoo and his story is so relevant to us all in the current climate as we appreciate our family, friends and the wonderful caring profession at this weird time. His letter is relevant to the world of today.
"On the morning of the 6th of November, 2019, I left home to go shopping in Ardara. Some way along my journey, I felt a small bang above my right ear, but it was so slight I passed no remarks and made my way to town. I knew when I crossed the street to Divers supermarket that something was wrong – my left felt like jelly. I became sick inside the door and an ambulance arrived. After a short examination, I was allowed to go. The next morning when my brother, Bart rang me, he could not understand what I was saying, and an ambulance arrived. They knew I had suffered a stroke and took me to Letterkenny hospital. I remember only being on a trolley and speaking to Paul Carr, the former Donegal footballer. I have no idea what happened next.
My next recollection is waking up in the Intensive Care Unit. Bart was at the bedside and he told me I had two heart attacks and that I could not walk. I tried to speak but I had no voice. I did not say a word for 27 days, I don't know how long I spent in ICU, when I was transferred to Coronary Care. Every day, I'm sure the nurses were tired listening to my same old question "Do you think I will ever walk again"? Of course the answer was always the same "you will, and you walk into see us in the summer". This was a great source of encouragement to me, and, after some weeks, I was taken to rehab, across the road in St Connell's. I learned to walk again there under the wonderful staff, who did wonders to get me going again. After six to eight weeks there I was discharged. The doctors said I was 'a miracle man' because it was their opinion that a person who had suffered what I did, rarely escaped unscathed.
Sadly, I cannot call to thank the staff for their kindness, on account of COVID-19, but, please god, I'll be able to travel there some day. A huge thank you to my family during these long four months for all the care and attention, then and since my return home. I cannot forget Kathleen Shovlin and all those who called to see me, too many to mention. At the moment I am doing all the necessary exercises to get back to full fitness – so far so good."
Maírtín Ó Faoláin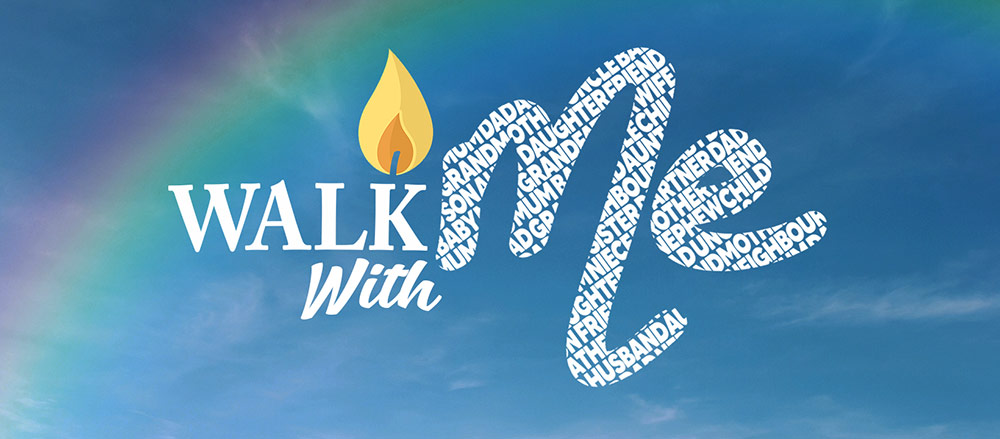 Walk With Me
"Walk With Me", a fundraiser walk in memory of Mary Ellen Molloy, will take place on St. Stephen's Day to raise funds and promote awareness for local counselling services for people who have lost loved ones.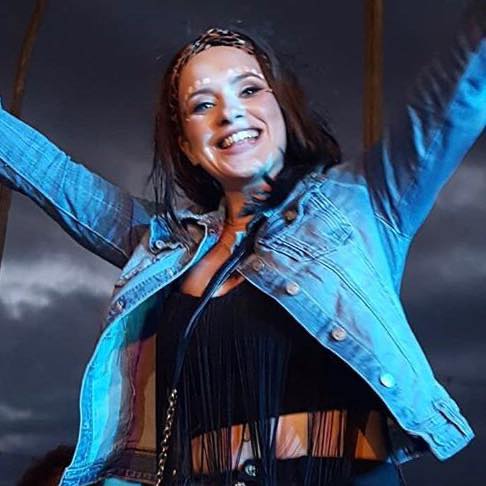 The response so far for Walk With Me has blown us all away! We started the idea with just a walk at the Ardara GAA pitch and then with other communities getting involved it has now grown to take place in six different locations around South West Donegal.
All walks will be starting at 12 noon and finishing up at 3pm, but if you can't make any of these don't worry, you can do the walk wherever you are and whenever you want!
Walk With Me will take place in the following six locations:
Pearse Memorial Park
Narin Beach
Ionad Pobail Mhin an Aoire, Meenaneary Community Centre
Ionad Fiontraiochta Shliabh Liag Distillery Building Carrick
Blue Haven Kilcar
Lough Eske Castle
Donations are accepted on the Walk With Me gofundme page.
Dúchas Annual
This year's Duchas is on sale in all shops in Glenties, Ardara, Portnoo and surrounding areas. The magazine is very popular and is an ideal Christmas present.
CE Scheme Vacancies
The following CE Scheme vacancies in Ardara are looking for applicants – please email info@ardaracommunitydevelopment.com
1 Reception position available
1 Domestic Cleaner
3 General Grounds Worker positions available
Eligibility to participate on CE is generally linked to those who are 21 years or over and in receipt of a qualifying social welfare payment for 1 year or more or 18 years and over for certain disadvantaged groups. Your eligibility will have to be verified by the Department.
This is a developmental opportunity, no experience necessary. Accredited training will be provided to support your career. Jobs available end of January 2021
Christmas Mass Schedule at the Church of the Holy Family
Christmas Eve
Vigil Mass 1 at 6pm:
Drumaghey Park & Loughross Point etc

Vigil Mass 2 at 9pm:
Hillhead and the Glenties Road, Glenconwell etc

Midnight Mass at 12.00am:
The Portnoo Road, The Tullies & Kentucky.
Christmas Day
Mass 1 at 9.00 am:
The Town, Ard Conal, Glenview etc.
Mass 2 at 10.30 am
Killybegs Road, Laconnell, Glengesh & Brackey.
Mass 3 at 12.00 noon
Donegal Road, Woodhill, Wood Road etc.
---
HSE Covid-19 Updates
The following is a summary of Covid-19 measures. For more detailed information see https://www.gov.ie/en/publication/ad569-level-3/#measures-in-place-from-1-december
Organised outdoor gatherings
Gatherings of up to 15 people can take place outdoors. Strict social distancing should be observed, and face covering are recommended.
Organised indoor gatherings
No organised indoor gatherings should take place.
Social and family gatherings
In your home or garden: You should not mix with any other households. Exceptions are made for e.g. people living alone who have formed a support bubble.
Other settings outside your home or garden: In outdoor settings away from your home or garden, up to 6 people from a maximum of 2 households can meet while maintaining strict physical distancing. Face coverings are recommended.
Retail, hairdressers, beauticians, etc.
Face coverings must be worn. Guidance on the use of cloth face coverings (typically materials such as cotton, silk, or linen) is available here.
A face covering should cover the nose and go under the chin and:
fit snugly but comfortably against the side of the face
be secured with ties or ear loops
include at least 2 layers of fabric
allow for breathing without restriction
All retail shops and shopping centres can open. All services such as hairdressers, beauticians, barbers and opticians can open with strict adherence to sectoral guidance on protective measures.
Work
Work from home unless absolutely necessary to attend in person.
Domestic travel
Stay in your county apart from work, education, medical and other essential purposes, if appropriate.
Those aged over 70 and the medically vulnerable
It is recommended to stay at home as much as possible.
When taking exercise outdoors, it is important to maintain 2 metres distance from others and wash hands on returning home.
It is recommended to shop during designated hours only, while wearing a face covering, and to avoid public transport.
For more detailed information, as well as changes to the guidance from December 18th to January 7th, see here.
COVID-19 Vaccine Information Survey: Do you have 10 minutes to help?
Scientists across the world are working to develop safe and effective vaccines for COVID-19. We expect some of these vaccines to be available in 2021.
The HSE is carrying out research to assess sentiment towards and understanding of a COVID-19 vaccine in the Republic of Ireland. This survey will give an understanding of current views and knowledge, and will help inform communications materials and information that will support people to make an informed choice about a COVID-19 vaccine.
Your participation in this survey is voluntary and your responses will remain anonymous and strictly confidential. To conduct the survey, the HSE have partnered with Core Research, an independent market research company who are bound by a strict code of conduct not to identify individual responses which guarantees complete confidentiality.
Please share this survey with your colleagues, members and stakeholders.
Please take the survey here.
It takes 10 minutes to complete. The survey closes at 3pm on Friday, 18th December 2020, and is anonymous.
Your opinions are important to us and greatly appreciated.