Bluegrass Festival
The Ardara Bluegrass festival kicks off this weekend with events in the Beehive Bar and Nesbitt Arms Hotel. Full schedule available on the Bluegrass Festival page.
Guided Butterfly Walk at Sheskinmore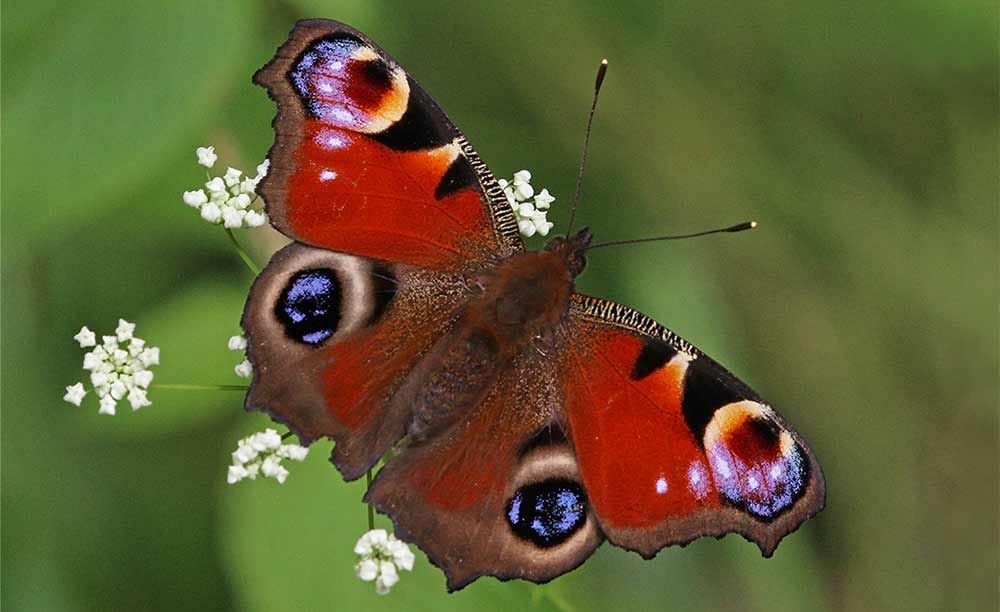 Everyone is welcome to this year's An Taisce Guided Butterfly Walk in Sheskinmore. It is on Saturday July 16th at 11.00am. We meet at McGlinchey's Sandfield.
This is a three hour leisurely looped walk in the "top butterfly site in Donegal". The guide is Maurice Simms.
This is always a popular walk. The orchids and other flowers on this natural grassland and machair are at their best at this time.
Everyone is welcome and it is free. The walk is suitable for all age groups. No dogs except guide dogs please. Bring a pack lunch to better enjoy the relaxing occasion. There is no need to book.
More information on the event page.
Text Alert
A meeting took place in the Heritage Centre, Ardara on Tuesday June 28th for the Ardara Community Alert / Text Alert to determine the future of this service in our area.
As there was such a low attendance and nobody to take over, the committee decided to stand down.
In Memory of Thomas Breslin
On Friday 15th July at 7.30pm in the Nesbitt Arms Hotel, Thomas's son and daughter Shane and Cara, will be there to take sympathy on behalf of the late Thomas "The Diamond".
Funding for Ardara Show
The Ardara Show is one of seven such shows in Donegal which are to receive a cash boost this year.
Minister Charlie McConalogue this week announced that in total €700,000 is being provided to support the return of the shows over the coming months nationally.
The shows in Donegal to benefit from funding include Glencolmcille, Meenacross, Clonmany, Finn Valley, Inishowen, Ardara and Ballyshannon.
CLG Ard An Ratha Centenary Banquet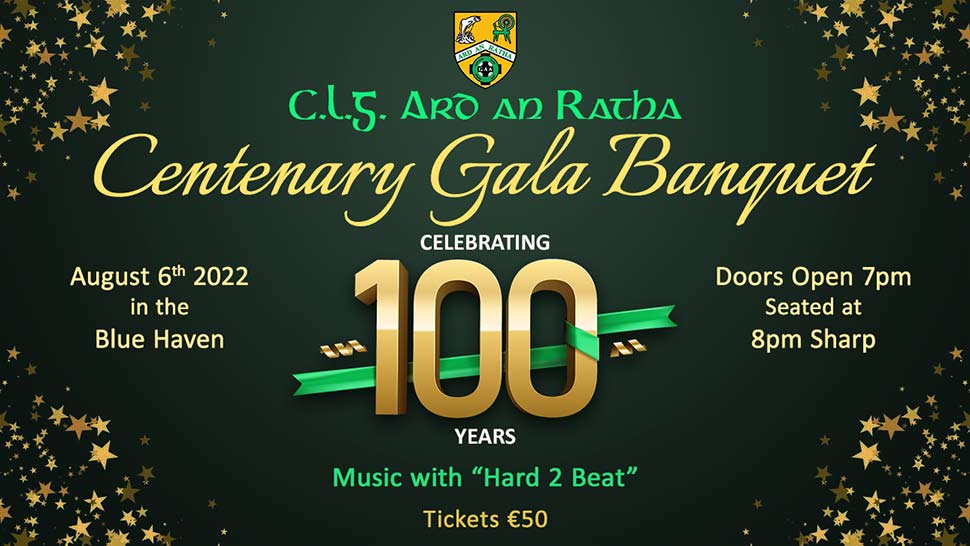 The Club celebrated 100 year in 2021 but due to Covid were not in a position to host their banquet. So, Saturday 6th August will see the event taking place in the Blue Haven. Tickets are on Sale online on KlubFunder or in Diver's Newsagents.
Doors open at 7.00pm. Seated at 8.00pm sharp. Dancing to the great band of "Hard 2 Beat".
People are asked to purchase their tickets by Tuesday 26th July to allow for final preparations by the committee and the Blue Haven. Those who purchase their tickets by this date will be entered in a draw for a free ticket in the upcoming Club Development Draw.
More information on the event page.