First official Festival After Lockdown
Ardara is proud to be fit to announce that our new festival will take place on the weekend starting Friday 19th November until Sunday 21st November.
Traditionally the Matchmaking Festival would be taking place around then but with all the emphasis on social distancing etc. we are calling this Festival "Keep your hands to yourself Festival".
A great creation by Donna Harkin, the Festival will involve sessions of music throughout the town at various locations with fun, music and craic and no touching.
Popular Country Band "Hard to Beat" will perform on Saturday night to our first country dance in a long time. See our previous post for more info. Further details of the Festival to follow or check on Donna Harkin or Ardara Town on Facebook.
New Refuse Collection Point
A Unit to collect all refuse is available at Maloney's Filling Station. Two bags can be deposited at a time. This is an excellent service and should help with the fight to stop refuse being thrown on the road side. All rubbish can be deposited at any time. The new Service should be highlighted to all visitors coming to the area. Tickets can be bought in the shop or you can top up online. Visit Bigbin.ie for details.
Duchas Coming Near Publication
Anyone with stories and articles for the Duchas Magazines need to get them emailed to duchaslayout@gmail.com or leave in Divers Newsagents or drop into West End House as soon as possible.
Sympathy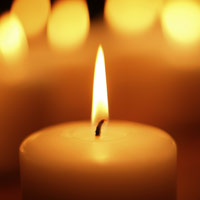 The sympathy of the community goes to the family of the late Teresa (Saddler) Gildea, Donegal Road, who died recently in the USA also to the Gildea Family of Stormhill on the passing this week of Ann Gildea (nee McGarry).