County & Bluegrass Night in the Beehive
This Thursday 14th November sees a Country and Bluegrass Night in the Beehive starting at 8.00 pm.
The group, all the way from California in the USA, are
Jeff Scroggins and the Scroggdogs
. The line-up includes Jeff Scroggins on banjo (twice USA National banjo champion), Scott Gates (mandolin/Vocals), Yousef Tucker (guitar/vocals), Jan Purat (fiddle/vocals) and Zach Sharpe (bass).High energy, with classic bluegrass and country, this promises to be a great night's entertainment from a top class group.
The Island Wake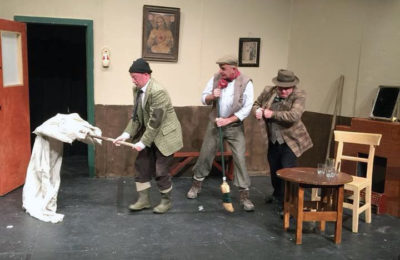 Fergus Cleary's "The Island Wake" is coming to Ardara tonight Tuesday 12th November in the Heritage Centre at 8pm.
This is a captivating and imaginative comedy based on Island life, its personalities and circumstances.Proceeds in aid of St. Mary's NS Ardara and the Charlie Bennett Memorial Fund. Admission is €10.00
Traditional Music Concert in the Beehive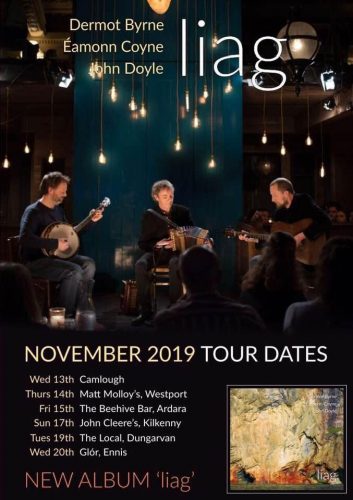 This Friday 15th November sees a Traditional Music Concert in the Beehive starting at 8pm.
Three figures synonymous with Irish music today; Dermot Byrne, John Doyle and Éamon Coyne, will perform on the night.
Dermot Byrne
(button accordion and melodeon) was born into the heart of the music of South West Donegal. Having played from a very young age, Dermot has a vast knowledge of Donegal's music and song.
Éamonn Coyne
(banjo, tenor guitar) spent many summer holidays in Mucross, just outside Kilcar. Being invited back to play at festivals in the area made him aware of a musical heritage that had previously escaped him.
John Doyle
(guitar, bouzouki, vocals) from Dublin, and now living in North Carolina, spent many holidays in South West Donegal, fuelling a deep interest in the music and song of the area.This promises to be a great night featuring the best of traditional music so come along and enjoy the event.
Annual Card Drive
The annual card drive in aid of Our Lady's Hospital for Sick Children will take place in
Teague's Bar this Friday 15th November at 8pm.
Church of Ireland Dinner Dance
The long running Church of Ireland dinner dance takes place on Friday November 29th in the Nesbitt Arms Hotel.
First held in the 1980's, the popular pre-Christmas event gains support from a wide area. Music this year comes from Last Chance, Seamus and Tony Ryan, and the evening will include a host of special prizes.Tickets remain the same price as in previous years, just €25, and are available from church members.
Ardara Christmas Craft Fair 2019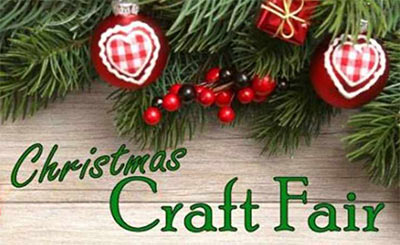 This year's Christmas Craft Fair will take place in the Nesbitt Arms Hotel on Saturday 23rd November 2019.
Come and join over 30 festive stalls under one roof. The range is dazzling – everything from home-baking to hand-made jewellery, Christmas decorations to hand weaving products, chocolates to painted pots and glass, natural beauty & cosmetic products, flower settings, candles, jams and wood crafts.Come along and support all our local crafters. Entrance is free, and you can pick up a glass of alcohol free mulled juice or mulled wine at the door. Pop along during the day from 11am to 6pm.Contact Clare Molloy on 087 284 2012 for information on booking a stall.
Christmas Event at The Present Day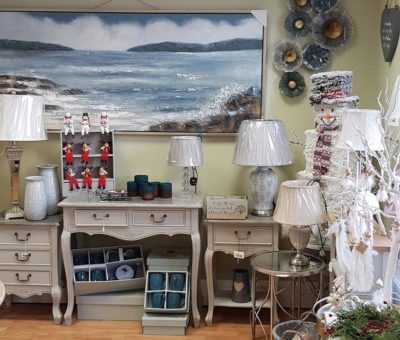 Thursday 14th November from 10am to 9pm
Join us at
The Present Day
gift shop on Thursday for our annual Christmas Event!Refreshments, spot prizes and discounts on the day.Everyone welcome!
Green Gate Pop-up Restaurant
This week's menu
Narin Beach Parkrun/walk
Narin Beach Parkrun/walk takes place on Narin Beach every Saturday morning at 9.30am.
All ages and all abilities. Runners and walkers welcome. Free weekly timed event – one of only 6 beach parkrun/walks in the world.
Flotto Results
The Flotto Results for Monday 4th November are
8
,
10
,
18
and
29
and the nearest were Patrick S. McGill, Aighe and Helen Gallagher, Meenakillew.
Anniversary Masses
For those viewing on the
Church of the Holy Family webcam
Tuesday at10.00 am – Sylvester Mearns
Wednesday at 7.30 pm – Mary McHugh, Laconnell
Thursday at 10.00 am – Natasha Roger
Friday at 7.30 pm – Deceased members of the Boyle family, Tullybeg
Saturday at 11.00 am – Pat & Gertie O Hart
Saturday at 7.30 pm – Rose Connolly
ARDARA WEATHER