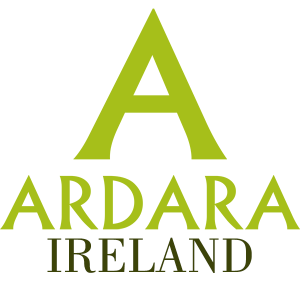 Ardara.ie revamped – the first 7 months
Back in the winter of last year when Stephen McCahill brought a group of Volunteers together, with a view to revamping the Ardara.ie website, to make it the vehicle for promoting Tourism in the region, and to keep the Ardara Diaspora advised of all that was happening at home, it didn't appear to be as big a task as we thought it would be. How wrong we were!Thankfully everyone we approached for articles and pictures were very forthcoming and we would like to thank all those who contributed to, what we hope you think, is a worthy site for the area. Initially, we designed the site for PC's, laptops and tablets, but pretty soon we figured out that about 40% of our traffic was on mobile devices. Hence we developed the 'mobile friendly' aspect of the site.Detailed below is a small snapshot of traffic to the site, which will give you a flavour of what's been happening  since it's inception on the 3
rd
of December last;Total visits to the site = 42,025 sessions55% of visitors are new to the site (45% are repeat visitors).
24,101 users (of the site) have seen some of what we have to offer!
17,800 sessions were from a PC or Desktop computer (42.4%)16,440 sessions were from a mobile device (39.1%)7,785 were from a Tablet (18.5%)The highest volume of 'hits' was on Thursday, April 28
th
with 888 sessions, followed closely by Saturday, June 11
th
with 878 sessions.In terms of the geography of our visitors;22,847 sessions were from Ireland,9,751 were from the UK4,631 from the USA1,197 from Russia (Welcome Comrades!)Germany, Australia, Canada, France and Spain (in that order) also had many hundreds of visitors.All of the site development has been funded from AWAKE Tourism monies, and there are ongoing hosting and associated costs to continue to run the site. We have been approaching businesses in the area who, previously advertised on the old site, but if you have been missed, or would like to see your business represented, please contact us by email at
info@ardare.ie
 or speak to Stephen McCahill, Clare Molloy, Hugh Campbell, Michael Molloy, Liam McGill or Leonard Molloy and we'll get you online.We will continue to develop the site and one of our aims is the promotion of a Tourist Trail entitled 'The Seven Wonders of Ardara' which we hope to develop for next years 'season'. So, for this and for other improvements, please continue to support your local site!