Duchas is on the Way
Duchas, our annual Parish Annual is being prepared for publication in November for Christmas. We are particularly asking our friends who may be on holiday at present to consider forwarding an article on any aspect of life to;
Layoutduchas@gmail.com
Biggest Show in Town
The Bluegrass Festival
from
July 14th to July 16th
has just confirmed the complete lineup for the festival, with the following super acts performing; Lorraine Jordon and Caroline Road from Carolina,USA also attending; Petersen Family from Missuri,USA. Jeff and Tristan Scoggins from Kentucky, USA will also be attending as well as regulars such as Woodbine and many special guests will attend. For more details contact Pat on 087-6900714.
Wexford Threatre Group
This talented group will perform for children as part of the opening of the Wild Atlantic Festival on
Saturday August 5th
in the town carpark. Shows will be at various times, commencing at
1pm,
then
1.45pm,
and the last show starting at
2.30pm
. This is a wonderful event for children, and admission for children accompanied by an adult is €2 per child.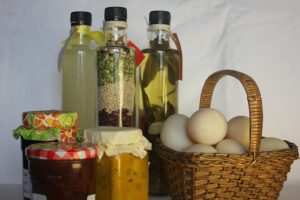 Kilclooney Market
Kilclooney
Country Market is up and running for the summer. The market is on every
Saturday
during the months of July and August. Why not come along and get some homemade goodies or handmade crafts. Looking forwards to seeing all our friends again at the Country Market.
The Chiropodist
The Chiropodist will be in St. Shanaghan house on Tuesday 4th July.
Water Safety Week
Water safety weeks will be held in Narin during the weeks of Monday, 31st July to Friday 4th August, and again from Monday 7th to Friday 11th August. The aim of these weeks is to increase awareness of all aspects of sea swimming and water safety. Registration will take place at the beach at Narin at 9am on Monday 31st, and Monday 7th August. Timetables will be given to the parents then.
Summer Camp in Brackey School
1st Week: 3rd to 7th July2nd Week: 24th – 28th JulyMonday to Friday on both weeks, from 10 am to 3 pm. We will do various activities which will be educational and fun-filled. For more information, pleas contact Tara Kennedy at 086-0763071.
~ ~ ~ ~ ~ ~ ~