11th Annual Bluegrass Festival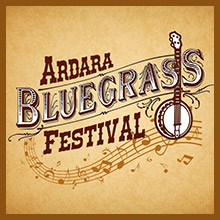 The ever popular
Bluegrass Festival
takes place this weekend in Ardara. The finest acts in the world will be in town. A weekend not to be missed!
Fri 20th to Sun 22nd July 2018
Friday 20th July at 8pm:
Janet Henry
in the Beehive at 8pm. She will be joined by special guests and also the launch of the Donegal Album.
Saturday 21st July at 8.30pm:
Gala Concert
in The Nesbitt Arms. Featuring:
The McLain Family from Kentucky, USA
Jeff Scroggins & Colorado, USA
With special guests Mules & Men
Sunday 22nd July at 8pm:
Bluegrass Jamboree
in the Beehive Bar. Hosted by Tony O'Brien, with special guests Jeff Scroggins & Colorado.
Afternoon Sessions all weekend!
See our
Bluegrass Festival Page
for details.
Ardara Bluegrass Facebook page
For more information call Pat 087 6900714
Wild Atlantic Festival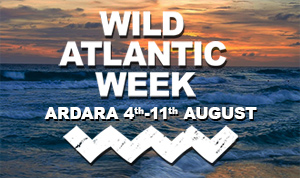 The Wild Atlantic Festival
will take place on 4th to 11th August which will involved many activities, tours and walks to name but a few. Some of the highlights of the week will be:
Saturday 4th: The En-enactment walk from Rosbeg to Killybegs (see above)
Sunday 5th: The annual blessing of the graves
Monday 6th: A local walk, dancing at the Crossroads, a country dance with all star band
Tuesday 7th: Weaving & Craft display in St. Shanaghan House
Thursday 8th: Weaving Display in Molloy's Factory Shop on the Killybegs Road
Friday 10th: Weaving & Craft display in the heritage Centre, visit to Stephen Bennett Art Gallery, Duck race on the Owenea River
Saturday 11th is Show Day and also a Coffee morning at the Flower Pot to name but a few
Other events are Bart Whelan's Photographic Exhibition in the Heritage Centre, Street Music and various films.
Brochures for the Wild Atlantic Festival detailing all the events for the week are now available in the Heritage Centre for anyone who wishes to collect there.
Spanish Armada Anniversary
La Duquesa Santa Ana Re-Enactment Walk commemorating 430th Anniversary of the Spanish Armada: 1588-2018.Come walk with historic re-enactors in the footsteps of the 900 survivors of the
Duquesa Santa Ana
from Kiltoorish (Rosbeg) to Killybegs. Family friendly event. Walk duration and length approximately 30 KM (8 hours or walk what you can). Registration will take place at the Ardara Community Centre [
map
] 8.30 to 9.00am, Saturday 4th August. Bus transfers to/from start/finish.
Adult (over 16 years): €20.00
Children freeAll walkers meet at the Commons School, Killybegs at 6pm for the final walk into Killybegs and the closing ceremony. Find out more on
www.donegalgapheritage.ie
.
Duchas Calling
The committee of the Duchas are asking for articles and stories for this years edition which will be on sale in December. Send articles to
duchas2018@gmail.com
,
glenardfish@eircom.net
or
layoutduchas@gmail.com
Basket Weaving Classes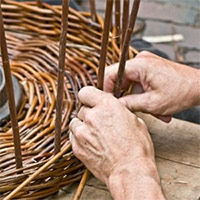 Eugene Byrne, famous basket-weaver from Teelin, will be making and teaching basket weaving in the Heritage Centre on Friday 10th August, 11am-4pm. Free drop spindle classes will also take place.
Booking essential. €40 for the day including rods which will be supplied.
For more information phone Colm: 087 3222910
Make Waste into Art – Leitir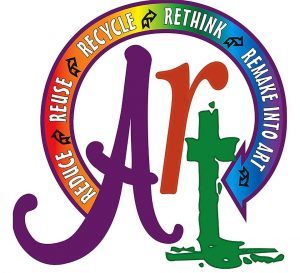 Plastic waste has become a huge issue and features daily in the news. It is a global problem affecting everyone. Everybody and every Community has to do something to solve and minimise this problem. We have come up with a very unique idea.We will launch an exciting project during the summer together with the artist and sculptor
Niamh McCann
. On the
21st of July from 1pm to 3pm
we will gather young and old together on Dooey Beach for a special beach clean with some entertainment for children, music and "Wicked Waffles". Niamh McCann will then do a sculpture from all the waste. Our artist and a videographer will be with us to document our community work and all the fun.To put our local event in the global scheme of things we will have a show in Leitir Hall all about the waste problems in the oceans with all the negative effects for climate change and our food chain. This will take place on
18th of August at 5pm
. In the back room we will have a small workshop for children – we'll provide tea and home baking. The highlight of the evening will be the film from the videographer about the beach cleaning. When our artist has finished the sculpture – possibly by the end of August – we can unveil it in a fitting ceremony at a prominent location in Leitir. A final date will be confirmed. Organized by Gweebarra Community Group and supported by Leitir Development Group
Family Fun Day!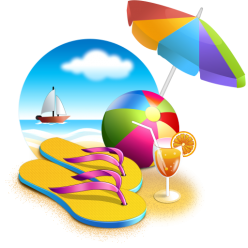 The Dolmen Centre are hosting a Family Fun Day on Narin Strand on Sunday the 5th of August starting at 1pm.
Lots of family activities to be had, including Egg & Spoon and 3-legged races, Tug of War, Stalls, BBQ's, Music and much more! For the artistic among you, there will be a Sandcastle/Sand Art competition on the beach itself.Entry for this event is €10, with prizes to be had for various categories.Join us for what promises to be 'A good day out'! All funds go towards the running of the Dolmen Centre.
Annual Blessing of the Graves
The Blessing of the Graves will take place at 2.30pm on Sunday August 5th at the graveyard adjacent to the
Church of the Holy Family, Ardara
.
Advertisements on ardara.ie
Unpaid
advertisement listings
and business pages have now been removed.To advertise on ardara.ie please contact us via our
contact form
or email
ardara2017@gmail.com
or phone Brian 087-7474775
Sympathy
The sympathy of the Community this week goes to the Gildea family, Doohill and Carn, on the death of John Gildea whose funeral took place on Monday last.