The Hub Youth Centre
The Hub Youth Centre, Glenties is delighted to announce the launch of 'Ignite Your Future' – a youth activation programme for young people aged 16 – 25 who need support and guidance with their personal, social, educational and career development.
For 1-2 days a week, young people can avail of accredited training, 1-1 career guidance support, with job hunting (CVS/Interviews), community relations and skills development.
This is a great opportunity for young people to improve their prospects for the future and build their self-confidence. Ideal for those who have left school/college early or for graduates taking the next step.
We are currently recruiting – contact Sinead for more information 087 – 6023933 / ignite@thehubyouthcentre.com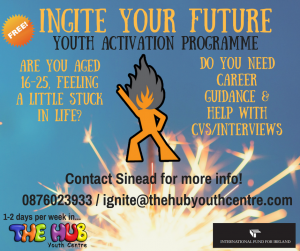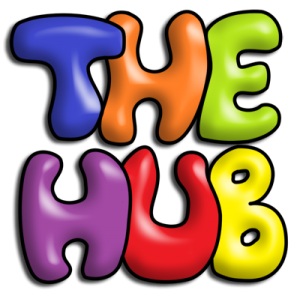 ~ ~ ~ ~ ~ ~~